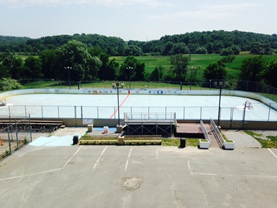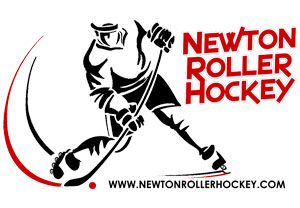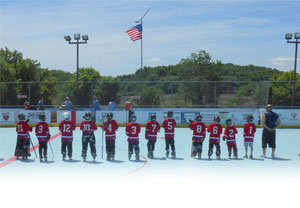 If you would like to join our league next season, sign up or contact us to find out more information.
League President 
Jason Baumann
VP Dion Zappe
Treasurer Lisa Bryski
Equipment Manager Leo Haines

 Secetary Andrea Lovas 

Email
Phone
973-570-5494

Our Leagues Enjoy:
8 Week Seasons Including Playoffs
Weekly Practices
Competitive Play
Snack Bar
Fun, Social Refs, & Administrators
Game of the Week on Service Electric Cable's Local Channel 10
Connect with us:

What is Newton Roller Hockey?


Newton Roller Hockey is a recreational youth roller hockey league open to any Sussex, Warren, Morris, and Pike county residents.  Boys and girls aged 5-17 looking for a relaxed fun way to exercise and enjoy the sport of roller hockey are welcome to join.


Something for Everyone

Unlike ice hockey, roller hockey does not allow checking.  Its a co-ed game where boys and girls work together and enjoy the fast paced play.  We have three divisions, plus an instructional league.  The three divisions are; Atlantic, Central, and Pacific, and each division consists of at least 3 teams.  Each team has 9-13 players. Teams practice once during the week.  Practice is usually one hour long, starting as early as 6pm, or as late as 8pm (for the older kids).  Games are played on weekends, usually Friday night, Saturday night, and Sunday late morning and early afternoon.  Games are three 16 minute periods broken up with two 3 minute intermissions.  Each team plays 10 games. Each game is played at our outdoor rink in Newton, located behind the Newton Shoprite.  Each game has two trained referees.



Did you know that it is affordable fun for Everyone?

At only $99 registration*, you will be hard pressed to find a better value.  NRH is a truly recreational league, without the pressures of other sports leagues and travel teams.  Players are never penalized for missing practice, get equal playing time, and are there to have a good time.  Our goal is to provide a positive experience for every player, and we do that by creating an environment where kids can be kids.  You don't need a lot of gear, and we even have lots of gear that you are welcome to try for beginners!  Also, unlike ice hockey, roller hockey gear is not expensive at all.  The best part is at this price, your son or daughter can play roller hockey at Newton Roller Hockey even if they are involved with another sport like; soccer, baseball, softball, or other activity!

**(plus a $6 processing fee charged by our payment processing vendor)**


Check out our game of the week below!